Plant-a-Book 2020!
Celebrate the season by giving a gift to all of the families in the community.  Plant a book!  When you plant a book it will be added to the Library's collection with your own dedication inside the cover.
Browse through the pictures and titles below to choose a book.  Titles that are crossed-through have already been planted and are no longer available.  You can then use the form at the end of this page to choose your book and provide your dedication, or you can stop by the Library to plant a book in person.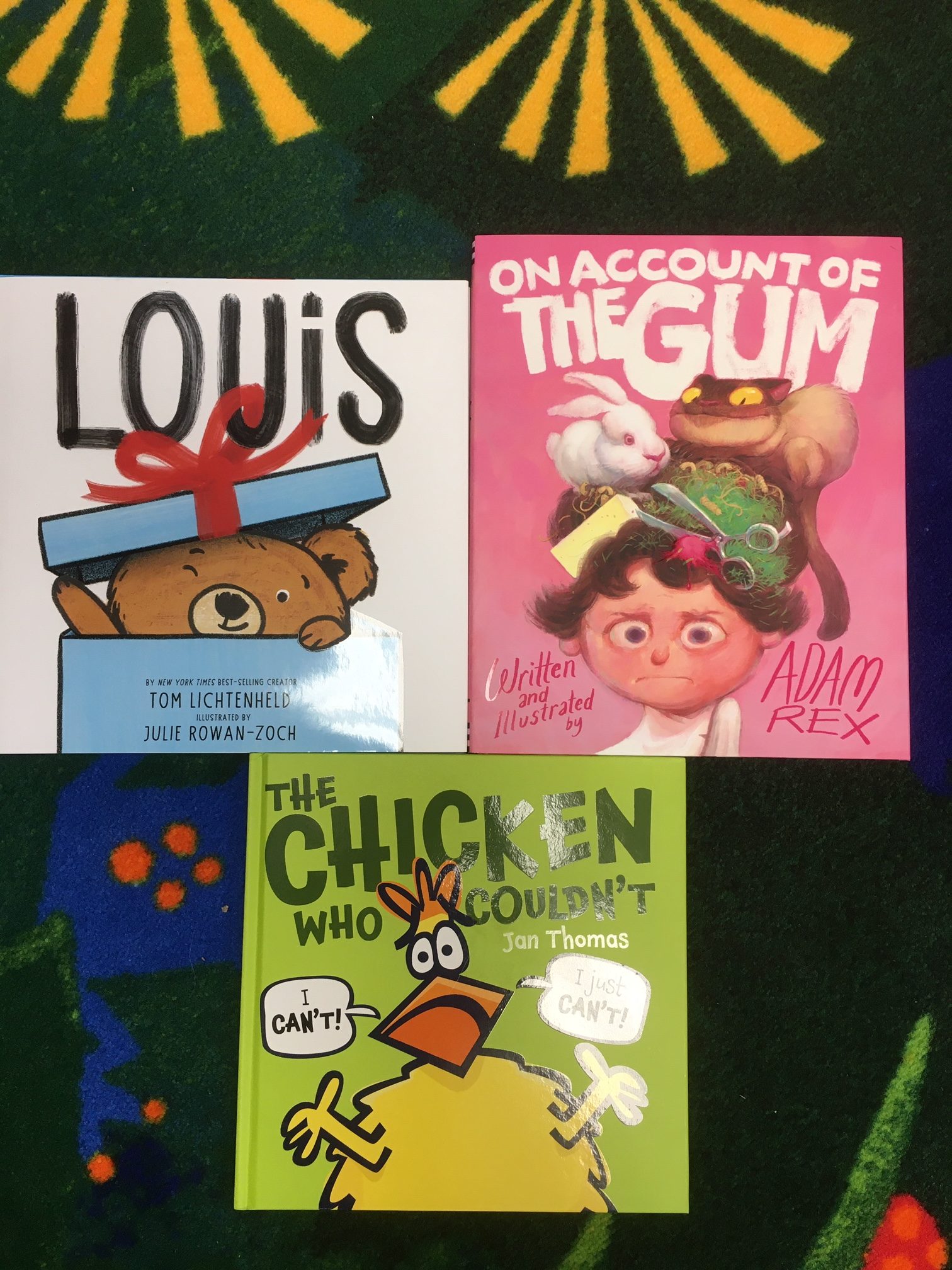 Louis
by Tom Lichtenheld
On Account of the Gum
by Adam Rex
The Chicken who Couldn't
by Jan Thomas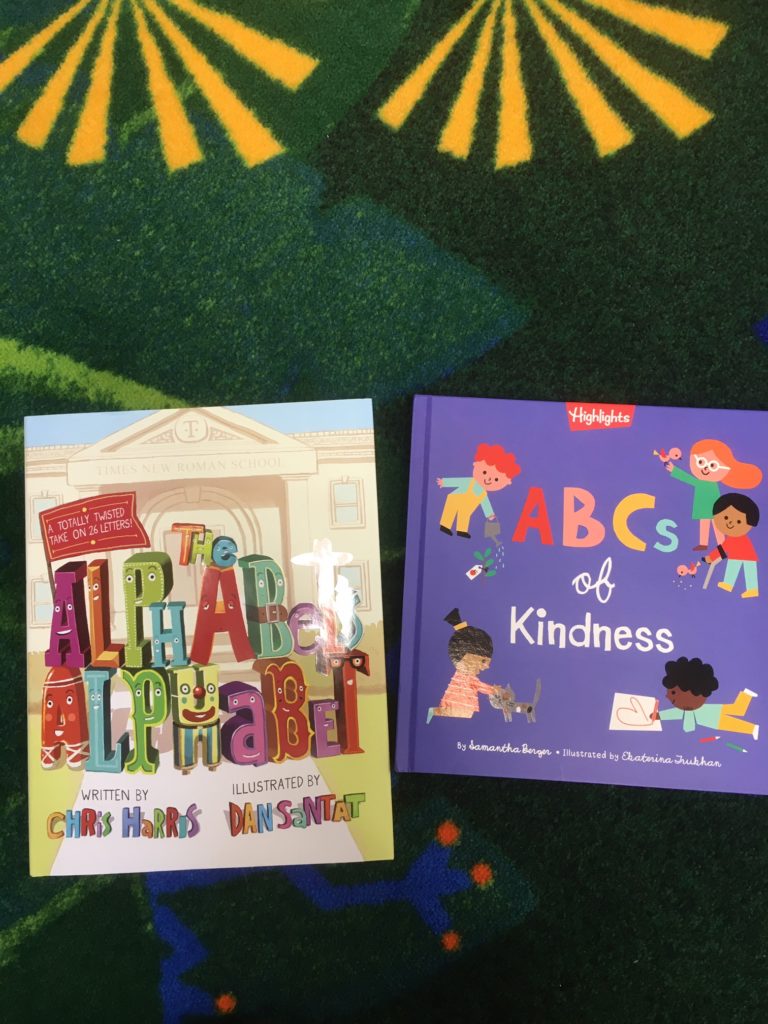 The Alphabet's Alphabet
by Chris Harris
ABCs of Kindness
by Samantha Berger
Lailah's Lunchbox
by Reem Faruqi
Angel in Beijing
by Belle Yang
The Most Beautiful Thing
by Kao Kalia Yang
A Map into the World
by Kao Kalia Yang
Bedtime Bonnet
by Nancy Redd
The King of Kindergarten
by Derrick Barnes & Vanessa Brantley-Newton
Ten Ways to Hear Snow
by Cathy Camper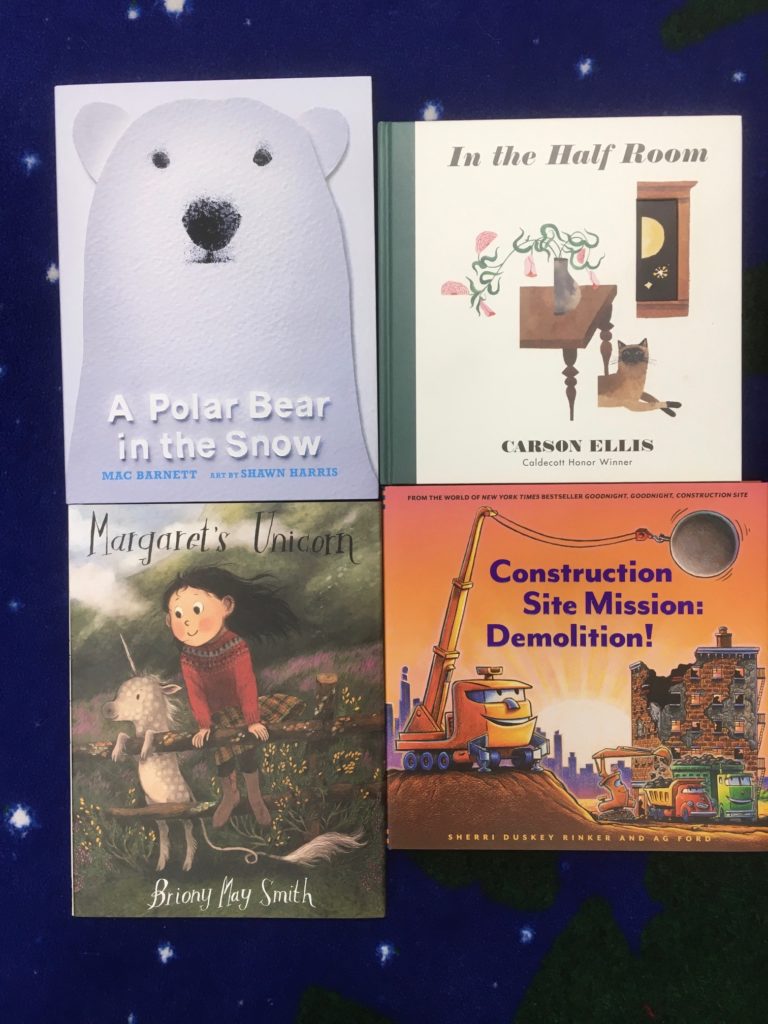 A Polar Bear in the Snow
by Mag Barnett
In the Half Room
by Carson Ellis
Margaret's Unicorn
by Briony May Smith
Construction Site Mission: Demolition
by Sherri Duskey Rinker
The Tower of Nero
by Rick Riordan
The Deep End
by Jeff Kinney
June's Wild Flight
by Max Braillier
The Willoughbys
by Lois Lowry
Skunk and Badger
by Amy Timberlake
The Willoughbys Return
by Lois Lowry
Wild Symphony
by Dan Brown
The Boy, the Mule, the Fox and the Horse
by Charlie Mackesy
Were I not a Girl
by Lisa Robinson & Lauren Simkin Berke
Claude
by Emma Bland Smith
Where are you from?
by Jaime Kim
Bowwow Powwow
by Brenda Child
The Field
by Baptiste Paul
Encounter
by Brittany Luby
Pacho Nacho
by Silvia Lopez
Ocean!
by John Woodward
Grow
by Nicola Davies
The Kid's Book of the Elements
by Theodore Gray
There's a Skeleton Inside You!
by Idan Ben-Barak
Moo-Moo, I Love You!
by Tom Lichtenheld
The Rabbit Listened
by Cori Doerrfeld
Will you be my Friend
by Sam McBratney
Have you seen one you like?
Use the form below, or call the library at 742-3572 to reserve a book. See picture titles for availability. Fill in the form with your dedication details and press "Submit". Then, use the Donate button to donate your dedication.  Dedications are $15 and a great way to give a gift to the whole community.