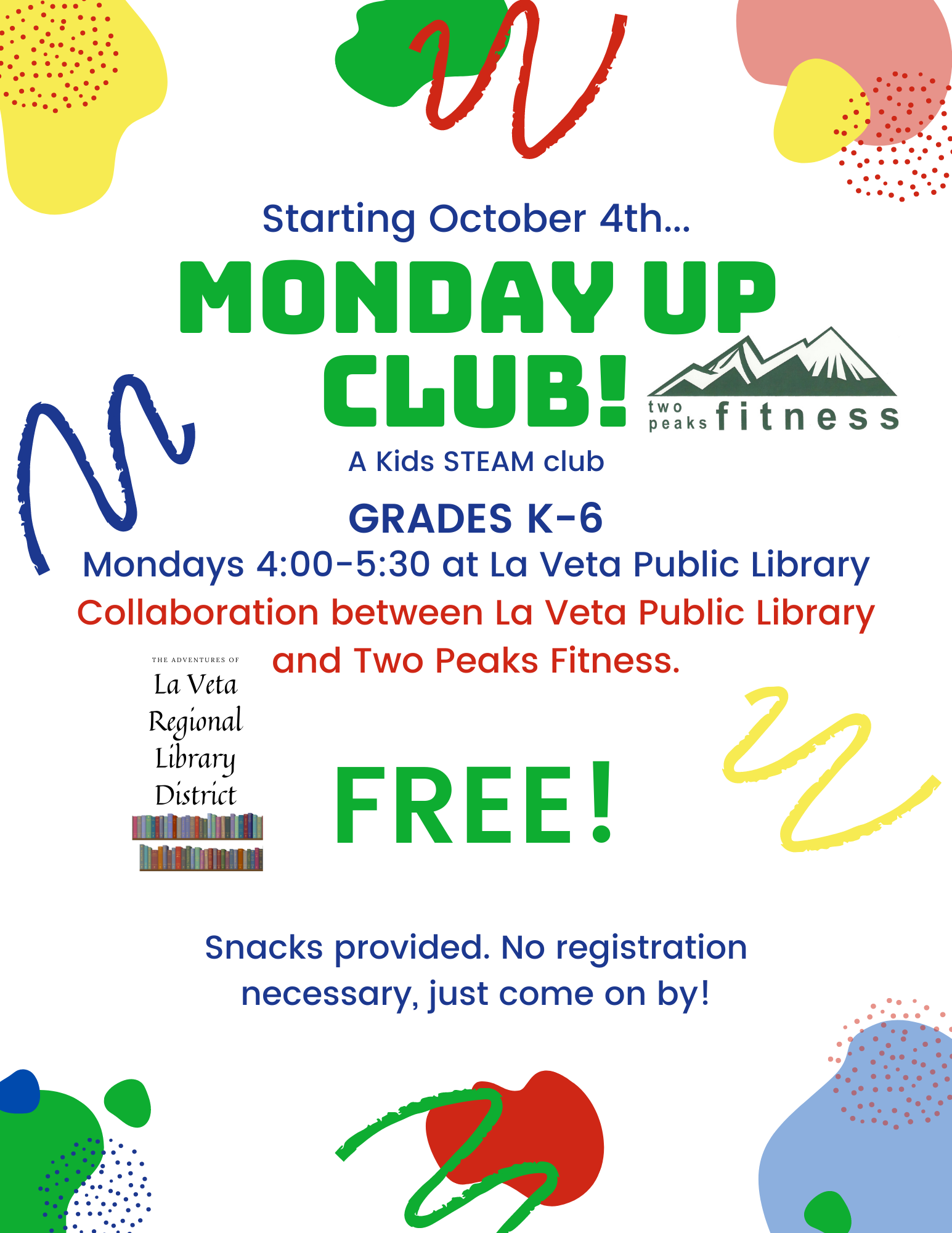 Monday Up Club!
A Kids STEAM Club for Grades K-6
Mondays in October at La Veta Public Library 4:00-5:30 pm.
La Veta Public Library and Two Peaks Fitness are proud to announce a collaboration to bring to the youth community "Monday Up Club: A Kids STEAM Club!" for children Kindergarten through sixth grade. This youth club will begin on October 4th and take place on Mondays 4:00-5:30 pm at the La Veta Public Library-310 S Main St., La Veta. This club is free to attend and snacks will be provided. We will alternate weeks between fun and exciting STEM programming and Theatre programming. No registration necessary, just come on by! For more information, please contact the library at 719-742-3572 or E-mail ashley@lvpl.org. Alternatively, you may also contact Two Peaks Fitness at at 719-742-3555 or E-mail info@twopeaksfitness.org
Calendar:
Oct 4: Acting Exploration! Tapping into our inner performer!
Oct 11: Build It! Fun exploring different building challenges!
Oct 18: Happy Healthy Kids! Fun learning and grooving!
Oct 25: Spooky STEM! Jumping Ghosts, creepy crawlers and more!