Welcome to La Veta Public Library
---
Notice of Public Meeting
The La Veta Regional Library District Board of Trustees will have their regular monthly meeting on Wednesday, January 13, 2021 at 5:30 pm via Zoom. Members of the public are welcome to attend.  For more details please click here: More Details
---
The Library is open by appointment Mondays through Fridays, 1pm-5pm & Saturdays, 10am-1:30pm.
Curbside service, printing, wifi, and digital services will continue Mondays through Fridays, 10am-5pm, & Saturdays, 10am-1:30pm.
This opening schedule will remain in-place while Huerfano County is at Orange or Red on the State's COVID Dial.
Appointments are available Monday through Friday between 1pm and 5pm and Saturday 10am to 1:30pm.  You can use the computers or browse the shelves and check out items during your appointment.  Appointments are for half an hour, one person at a time.
To book an appointment call 719-742-3572 or email info@lvpl.org
Print jobs can be emailed to print@lvpl.org.  You can also bring items to copy, scan, or fax to the Main Street door and knock.  A staff person will do the copying, scanning, or faxing while you wait.
Thank you for helping to protect our community.
---
Current and upcoming events:
---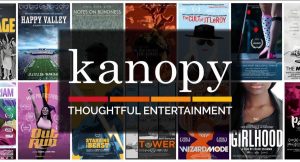 ---
Get in touch!

Email: info@lvpl.org       Phone: 719-742-3572       Visit: 310 S Main St, La Veta, CO 81055