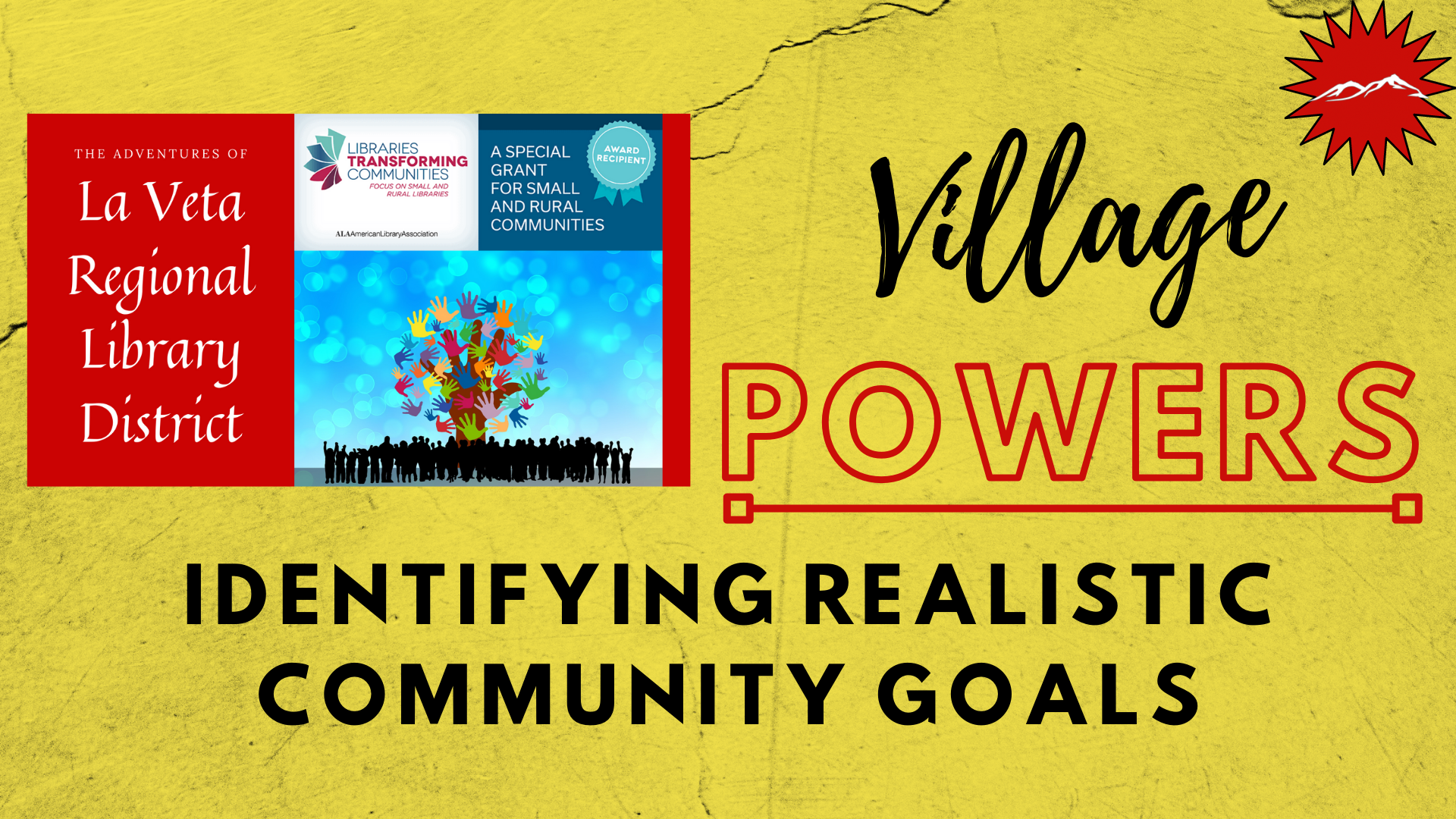 Village Powers: Identifying Realistic Community Goals
A village gathering to investigate healthy collaborations by reviewing community strengths and discussing best practices. Our goal is to build ties between community organizations and individuals while organically creating realistic goals for change. This community conversation will provide a safe space to review community needs and action plans to ensure sustainability. Join the La Veta Regional Library District as we work together to provide the community with practical tools to bridge community efforts. This is part one of a two part conversation series. Part two will include efforts to deal with adverse viewpoints and explore strategies for expressing strongly-held opinions in ways that result in positive change – even if that change represents compromise.
Refreshments will be provided. Thank you to the American Library Association for their support through the Library Transforming Communities grants.