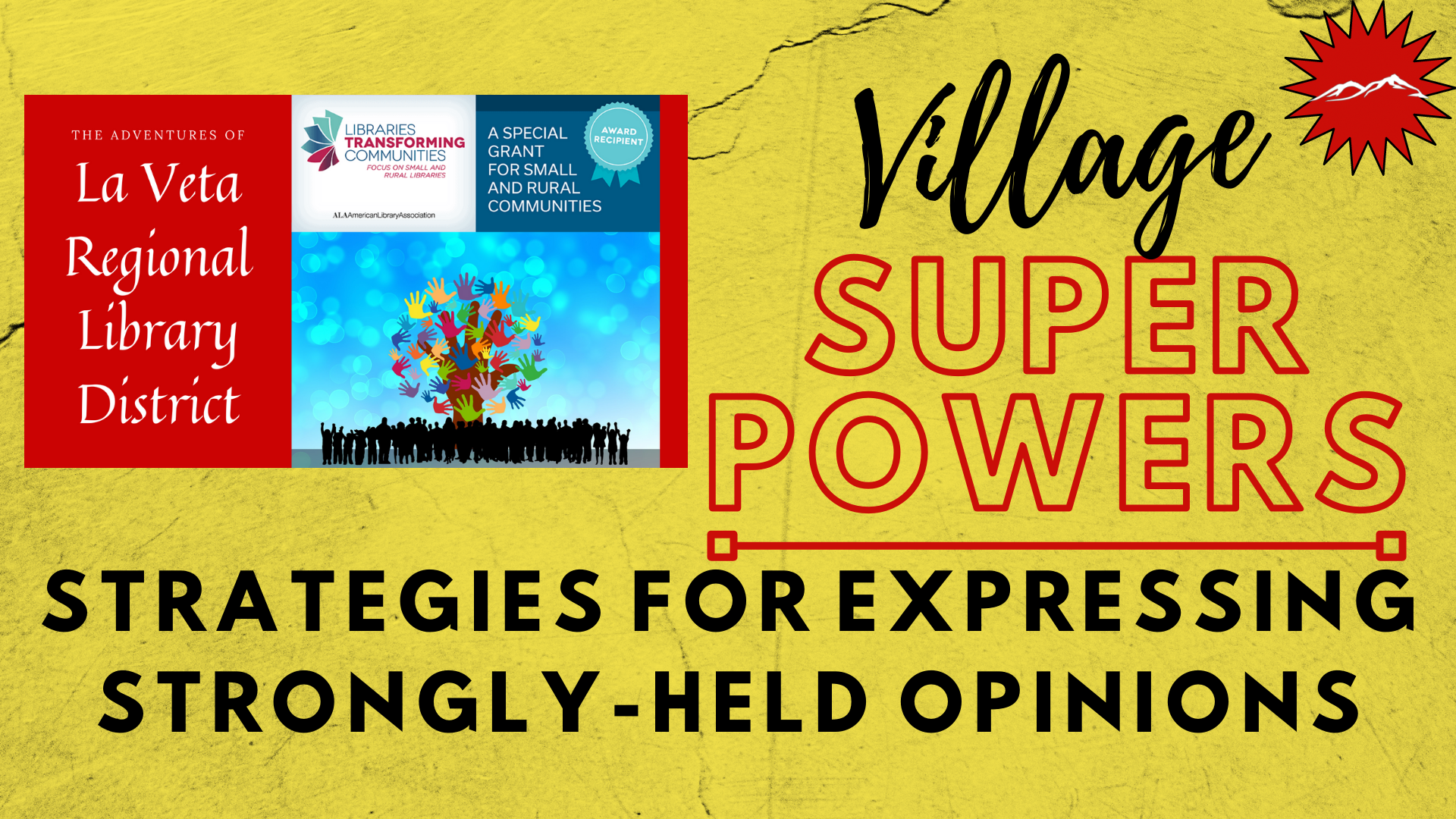 Village Super Powers: Strategies for Expressing Strongly-Held Opinions
A village gathering to apply healthy communication skills and explore strategies for expressing strongly-held opinions in ways that results in positive change – even if that change represents compromise. Join the La Veta Regional Library District in this second part of this two part series. Using the action plans and information from part one, we will identify common complications that could arise through collaborative efforts. Through exploring our differences, our community can better implement best practices to work through conflicts for the sustainability of our community.
Refreshments will be provided. Thank you to the American Library Association for their support through the Library Transforming Communities grants.